Our essence
That which makes us unique.
And you, who have come this far, will ask yourself: What differentiates Julián Martín from the rest? The answer is clear: the essence of its product and the tradition of its techniques. 
We are located in 1933, in Alto Campillo, Guijuelo, where, being pioneers in this industry, everything stars as a seasonal activity such as slaughtering and it is in those beginnings where we base our essence. The Iberian product was treated as unique due to the difficulty of having a lot of herds and the time it took to cure the pieces. The care given to them by the first generations was comparable to that of a child, since the family economy began to depend on them for a large part of the year. 
"He who eats the bone, let him eat the ham."
These are the values that have been passed down from generation to generation and that we try to instill in our workers, those of affection for a product that fed many families in times when it was not so easy and to which we owe a lot. 
This is how we arrive at what we want to transmit wit our products, as we try to reproduce the flavor and the tradition of traditional slaughter but accompanying it with new techniques and technologies that turnt the art of eating ham into a unique sensory experience. 
The traditional process that an Iberian ham went through continues to maintain its bases and curing times, and the fact is that a sublime piece of ham takes a long days of work, as well as an extensive process until it reaches the homes of those who taste it. 
When the Iberian pork is at its ideal weight, it is accompanied to our slaughterhouses where the long process we were talking about, which can last up to four years, begins. 
Once the legs that are worthy of representing the essence of Julián Martín have been selected, they are stacked between layers of sea salt for about a day per kilo of weight. At this point the appearance of the ham is very different from what it will look like at the end of the process, somewhat less appetizing, but as the saying goes: "to show off you have to suffer". 
This is what we call "Salting", a technique that, together with low temperature and humidity, compacts the meat and serves as a technique for preserving the product. Now you know why Iberian ham has that salty aftertaste, which in turn is like an explosion of flavor for the palate. 
When the time comes, the pieces arrive at the drying sheds where they begin their hanging stage and where the ham masters are most attentive to them. 
Too much humidity? Close the windows. Too hot? Open the windows. It sounds like an easy job, but you have to be good at it. 
In the last stage they go to the cellars where it seems as if you are short of breath when you enter but you want to stay because your sense of smell forces you to. Here they are aged for months and months, this being one of the main differentiating features of Iberian ham; a process of patience that takes a minimum of 24 months… Two years minimum for you to enjoy a ham! Now you understand why it is considered a luxury product for many.
Welcome to our facilities! 
Committed to the environment and tradition, our facilities in Guijuelo and Villa de Barrancos have become the House of the Iberian Product. 
We work every day so that our production processes are a mixture of solid and flexible techniques, always looking for room for innovation and development that we think is essential for the Iberian sector continue growing.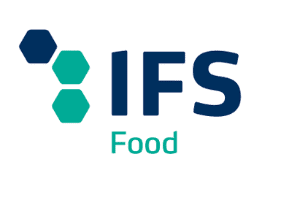 In addition, Julián Martín has achieved BRC and IFS certifications as part of its efforts to raise its quality standards to the highest level.